Causes We Support

The Cam Neely Foundation for Cancer Care
— helps provide comfort, support and hope to cancer patients and their families.

MassGeneral Hospital for Children
— The Line in the Sky Foundation donated tickets to a Boston Bruins game to the Child Life Team in the Center for Pediatric Hematology and Oncology at the MassGeneral Hospital for Children.
"Thank you again for your generous donation of Boston Bruins hockey tickets. We are very appreciative of your kind gesture which brought a huge smile and much cheer to our patient. Your thoughtful donation provided a child undergoing medical treatment and his family valued time away from worrying about medications and procedures. We truly believe that special events, such as this, help to make the challenges of treatment a bit easier to take and brighten the day of our patients and their families. We are looking forward to working again with the Line In The Sky Foundation."
- Heather E. Peach, MS, CCLS Child Life Specialist, MassGeneral Hospital for Children Cancer Center
The Center for Pediatric Hematology and Oncology at MassGeneral Hospital for Children provides personalized multidisciplinary, state-of-the-art care to children of all ages with malignancies and disorders of the blood.
The Pediatric Hematology Program
— with specialized expertise in sickle cell anemia and other anemias, thrombocytopenia, aplastic anemia and other bone marrow failure syndromes, bleeding disorders including von Willebrand disease and hemophilia, thrombosis and stroke—provides inpatient and outpatient care and consultative services to children with the above non-malignant diseases.
The Pediatric Oncology Program
— with recognized expertise in leukemias, lymphomas, high-dose chemotherapy with stem cell rescue, bone and soft tissue sarcomas, head and neck tumors, retinoblastoma and brain tumors—provides comprehensive care to children with all types of cancer.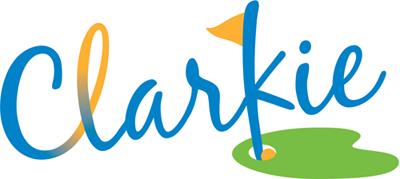 Team Clarkie Fund
— an affiliate of St. Baldrick's Foundation, was founded after Clarkie was diagnosed in July 2013 with Ewing's Sarcoma, a rare form of bone cancer that affects 250 people a year.